Hi, I'm Molly Hurford. I'm a writer and podcaster in love with all things cycling, running, nutrition and movement-related. I'm a little obsessed with getting people—especially women—psyched on adventure and being outside. That's why I created the Shred Girls, a middle grade fiction series and online community focused on getting girls excited about bikes.
After years of being told by publishers that there weren't enough readers to make publishing books on girls in sport viable, I got a little angry. I've seen firsthand the power of a book to change a young girl's life. And as a former non-athlete who eventually developed a love of cycling and running (and turned out, was kinda good at them), I know from personal experience how important it is to see yourself in sport if you're going to take part in it. Visibility matters, and I want to bring stories of girls crushing it in all sports to the world, so that young girls and young women can see themselves in athletics and getting outside.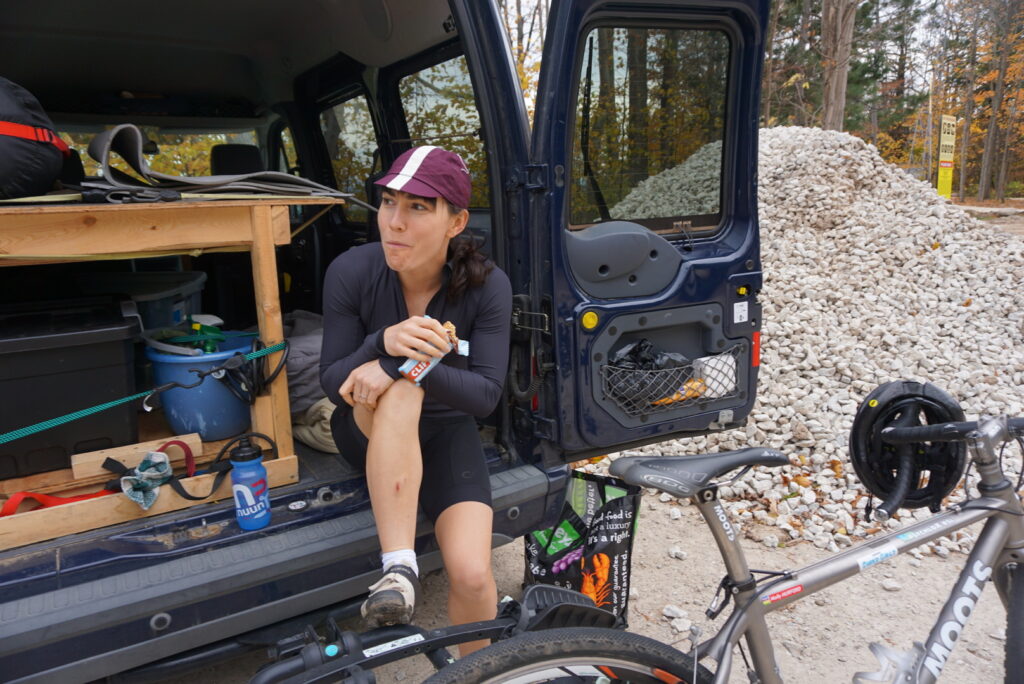 In my years as an author and an athlete, I've also had the pleasure of meeting a lot of young female athletes with stories of their own to tell, who wanted to write books but who didn't have the resources and know how to self-publish, or the huge audience required to get traditionally published. I'm a firm believer in women supporting other women, and I saw the chance to help these young women by creating a 'secret option C'—publishing with a small company devoted to supporting girls in sport by creating content by girls in sport. It's a win-win-win! We publish books about girls in sport, young girls see themselves in our books, and young women athletes are able to share their stories with the world, and are hopefully (if you're out there buying our books + merch!) making some money to help close that massive wage gap that exists between male and female athletes.
Of course, this isn't my first and only foray into working in this industry. I've published nine books at this point. I run the Business of Fitness Podcast, focusing on bringing more women into the athletic industry. I created The Consummate Athlete podcast and website with my husband, cycling coach Peter Glassford. And I write for publications including Bicycling magazine. (I'm a little busy.)
And in my spare time, I'm still ultra-running and racing on trails, riding bikes, or hiking with my mini-dachshund DW.